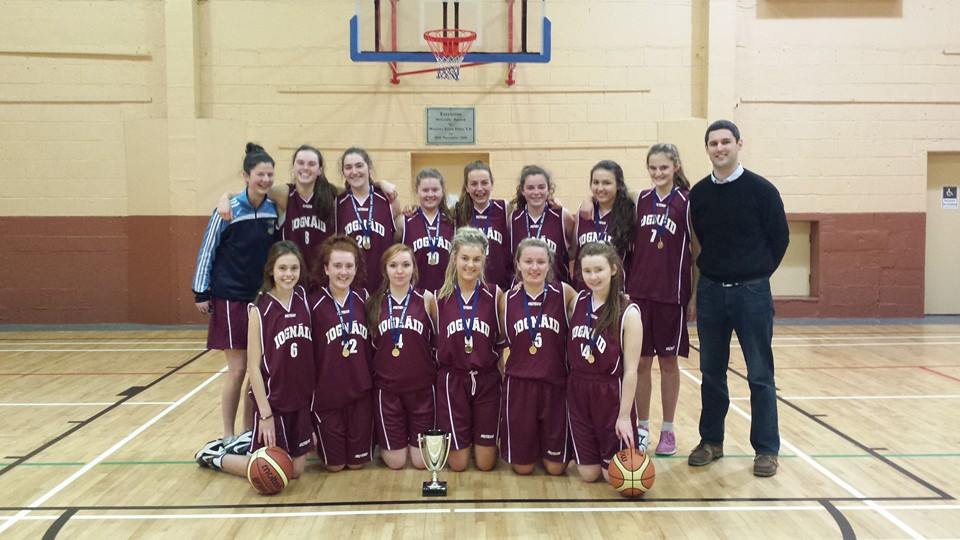 Basketball is played by approximately 120 students (across boys' and girls' teams) in Coláiste Iognáid. The teams compete in the West Region League competition and from there may qualify for the All-Ireland League competition. Some teams may also be entered into an All-Ireland Cup competition:
Trips Abroad
Since 2009, there have been six trips abroad for basketball teams in The Jes. These trips are generally used as rewards for dedication and commitment to basketball in the school. They are also vital for team-building and have played an essential role in bringing success to the school.
Boys' Basketball
The Boys' teams have been competing in the 'A' Division (top division of schools' basketball) since they were promoted in 2015. That promotion came following the Under-16 team winning the 'B' All-Ireland League that year.
Over the past few years the senior teams have competed very well at Under-19 'A' level, with the teams making Regional Finals and All-Ireland playoffs in 2019 and 2020. To have been consistently competing at the top level of schools basketball was a great achievement, but unfortunately the journey for that team was cut short by the cancellation of the 2020-21 season.
In the younger age groups there has also been some success, with First Years, Second Years and Under-16 teams all competing well in the 'A' League and developing into strong Senior Teams to continue the progress that has been made over the past few years.
Girls' Basketball
The Girls' teams have been competing in the 'B' Division following their promotion from the 'C' League in 2012. The girls won the Senior 'B' West Region league in 2015 and went on to earn a bronze medal in the All-Ireland league.
Over the past few years the girls' teams have been rejuvenated with Ms. Barron, Ms. Hennelly and Ms. Nic Dhonncha all taking the time and energy to ensure that the girls maintain their success. There have been several Regional wins and qualifications for All-Ireland Playoffs over the past few years.