he Jes first years have had a fantastic successfully year.
Last Monday in Ballyhaunis in the league final blitz, the boys won all their three games.
The panel are unbeaten in either league or championship all season, and have annexed both league and championship titles. The students have been a credit to the school and their clubs.
All 28 players on the panel saw action in the blitz and it was very gratifying to see new players such as Ciarán Anthony and James Duggan make their competitive debut at Gaelic football with the Jes.
They are a very talented group of youngsters and players such as team captain Cillian Cleary, Niall Rooney, Joe Thompson, Evan Kenny, Dara Golden, Conall Hanley, Cathal Forde, Daniel Reddan, John Cunningham and Liam Rooney are as good as any U-14 footballers in the county.
Thank you, to all the teachers who covered classes for us during the year to allows the football games to go ahead. Without your support it could not happen.
And also to Joe O' Toole for his transportation expertise.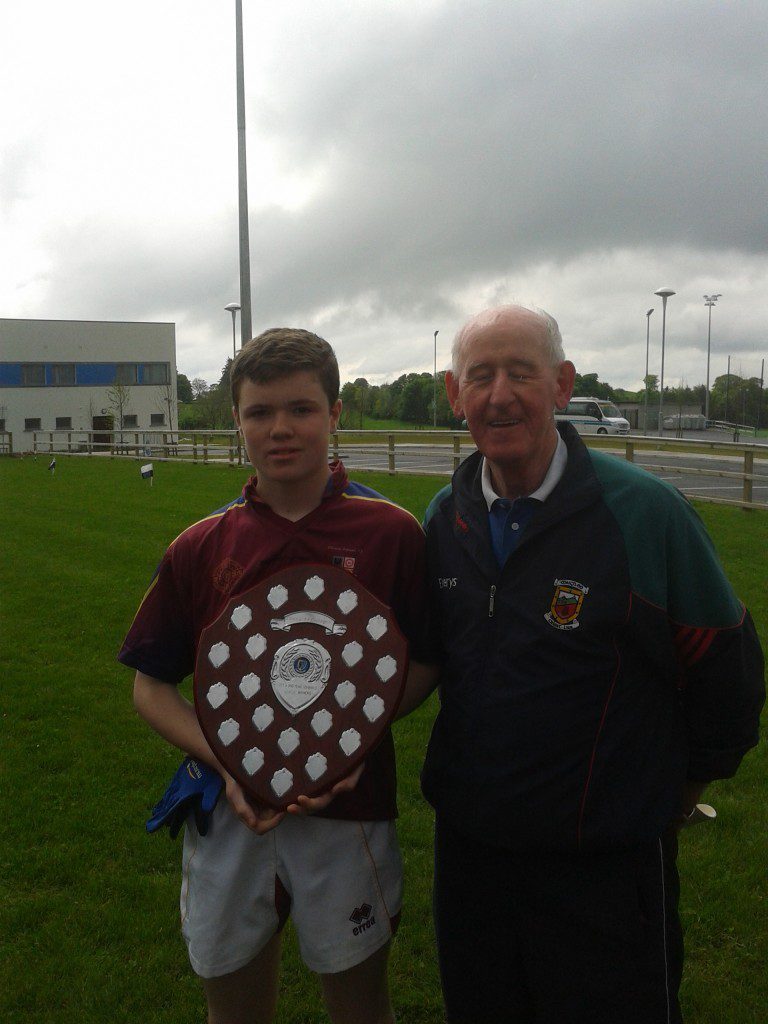 First year football panel 2013/2014
Name:                                       Position:
1.      Liam Kilkenny                                      Goal-keeper
2.      John Cunningham                               Goal-keeper
3.      Cathal Forde                                       Defender
4.      Daniel Reddan                                    Defender
5.      Robert Shannon                                  Defender
6.      Jack Power                                         Defender
7.      Niall Hanahoe                                     Defender
8.      Joseph Doorly                                    Defender
9.      Liam Rooney                                      Defender
10.  Éanna Fitzgerald                                 Defender
11.  Lorcan Mulkern                                 Defender
12.  Darragh Golden                                  Midfielder
13.  Joesph Thompson                              Midfielder
14.  Cillian Cleary (Team captain)            Forward/Midfielder
15.  Ciarán Anthony                                   Midfielder
16.  Evan Kenny                                        Forward
17.  Rory O' Flynn                                     Forward
18.  Niall Rooney                                       Forward
19.  Cian Gilroy                                          Forward
20.  Conal Hanley                                      Forward
21.  Mark O' Farrell                                  Forward
22.  Ross O' Neill                                      Forward
23.  Paddy Hardiman                                 Forward
24.  Daniel Megahey                                 Forward
25.  Oisín McDonagh                                Forward
26.  Owen Rowe                                        Forward
27.  Paddy Smyth                                       Forward
28.  James Duggan                                     Forward